Blog written by CLI Compliance Officer Amy Erickson Hagen
Likely there are things you remember from various stages in your education like being the line leader, square dancing in gym, or senior skip day. However, the lab next to my lab in graduate school studied environmental effects on frogs. Phthalates and Xenoestrogens were the main compounds found in the environment causing effects such as additional limbs, deformed genitalia and much more.
One specific Xenoestrogen is Bisphenol A (BPA) which has been getting press about its presence in water bottles and possible effects on miscarriage, premature birth, symptoms of ADHD and sexual function. Phthalates are xenoestrogens which are industrially made compounds that have estrogenic effects and differ chemically from estrogens which are naturally occurring, produced by living organisms. It is believed that Phthalates and some xenoestrogens can last in the environment for over 70 years.
Phthalates are used mainly in plastics to increase their flexibility, transparency, durability and longevity. They are being phased out of many products in the United States and European Union (EU) over various health concerns. However, last time you looked on a product was it made in the US or EU? Probably not! Therefore it is still a concern to people living in the United States.
Phthalates are used in a large variety of products, from coatings of pharmaceutical pills and nutritional supplements to adhesives and glues, building materials, personal care products, medical devices, detergents, packaging, children's toys, waxes, paints, printing inks, pharmaceuticals, food products, and textiles. Phthalates are used in a variety of household applications such as shower curtains, vinyl upholstery, adhesives, floor tiles, food containers and wrappers, and cleaning materials. Personal care items containing phthalates include perfume, eye shadow, moisturizer, nail polish, liquid soap, and hair spray. They are also found in modern electronics and medical applications such as catheters and blood transfusion devices. Just about everywhere you turn.
Some of these effects are discussed in a Washington Post article.
After graduate school I…
1. Stopped wearing nail polish with Phthalates -spent the extra $2 to get Phthalate/BPA free.
2. Never microwave plastics or freeze anything in plastics. Phthalates leach more from plastics when exposed to increased temperatures.
3. Rarely eat anything canned – just buy frozen veggies. The linings of cans commonly contain Phthalates. FYI, You can find frozen mandarin oranges if you really look (that was my canned good weakness).
4. Limited my bottled water drinking and purchased a metal refillable bottle. Never, ever drink bottled water that has been left in the sun (like your car). The level of phthalates that leached to the water from these bottles was outrageous.
5. Watched packaging. It doesn't matter how organic a product is if the packaging could add additional compounds to affect your health. Choose foods that are frozen, fresh or in glass jars. Look at the labels of toys, cosmetics, soaps, before purchasing.
6. Read labels that could include terms like DEHP, DMP, BPA or DBP which are common phthalates. Hard to find just using initials, however you want to watch specifically for "phthalates" in the term.
This isn't just for men but also effects women and not just sexual function. Current research termed "reproductive toxicology" is being completed at universities as well as private and government run facilities. You should have seen those frogs that were exposed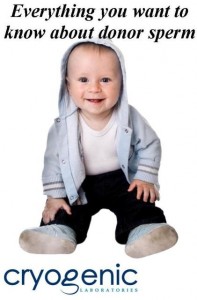 to even low levels. You can check out some of Dr. Rao's publications for crazy frog pictures if you aren't convinced.
More information can be found at: http://phthalates.americanchemistry.com/