The CLI Family Forums are a great place to connect with others going through the donor insemination process.
Check out some of these fun conversations from the forums:
"Hey there. I'm pregnant with 2961 and would love to be in touch with anyone who has also used 2961. Thanks so much."

"I have a beautiful five month old girl with this donor and I could not ask for anything better! "

"I have a 6 week old girl with this donor."

"We have an amazing 1 year old daughter… Would love to hear from others with kiddos from 2961"
"I am a single mom, with three kids… when I was little I always wanted a big family! I wanted 5-6 kids, see there was just me and my bratty sister, and I wanted more in my life!  I had my 3 with my ex-husband, and lets just say he is no longer in the picture… so my kids and I are doing great! BUT I still want those 2 more babies… "

"Well, I for one do not think you are crazy! At least if you are, then I am much more so!! 
I've been on my own now for almost four years raising my four boys. My oldest is 19, almost 20 – and my youngest is 10. I always wanted to have more kids, and love being a mom. "

"I chose to have my son by myself with donor sperm. I jsut wanted to introduce myself and tell you that there is a HUGE support system out there for Single Mom By Choice."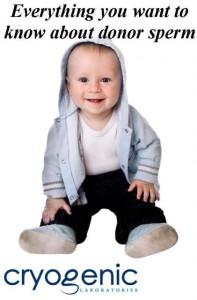 Join the CLI Family Forums today and start your own conversations!